10 Variations of Mojito Cocktails You Need to Try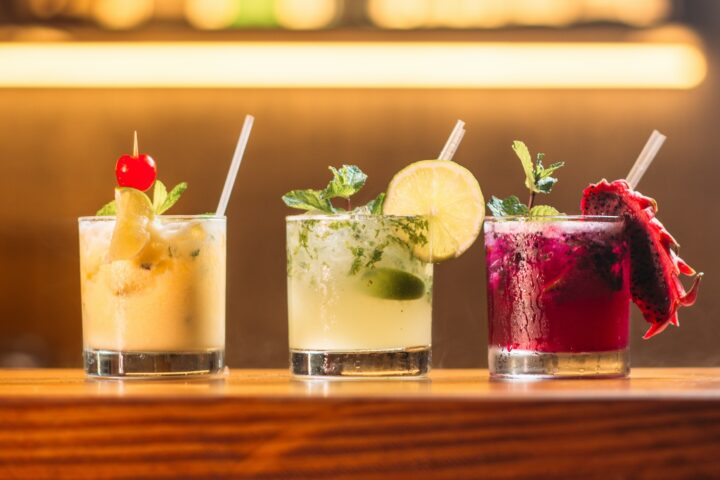 The mojito is a classic Cuban cocktail that combines rum, lime, mint, sugar and soda water. It's refreshing, easy to make and perfect for a hot summer day. But did you know that you can also spice up your mojito with different fruits, herbs and liqueurs?
Here are 10 variations of mojito cocktails that you need to try.
This tropical twist on the mojito uses pineapple rum, pineapple juice and pineapple mint, a variety of mint that has a fruity flavor. You can find pineapple mint at specialty food stores or grow your own. It adds a burst of freshness and sweetness to your drink.
View cocktail recipe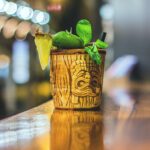 This Japanese-inspired mojito uses shiso leaves instead of mint, sweet sake instead of rum and Sprite instead of soda water. Shiso is a herb that has a minty, basil-like flavor and is often used in sushi and salads. Sake is a rice wine that adds a smooth and delicate touch to your drink.
View cocktail recipe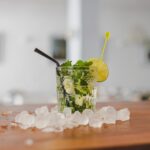 This devilish mojito uses tequila and creme de cassis, a blackcurrant liqueur, instead of rum and sugar. Tequila gives your drink a kick of agave flavor and creme de cassis adds a rich and fruity sweetness. The color of this drink is also stunning, as the creme de cassis sinks to the bottom and creates a gradient effect.
View cocktail recipe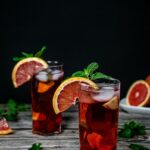 This fruity mojito uses fresh strawberries and strawberry liqueur to add some berry goodness to your drink. Strawberries pair well with mint and lime and make your drink more colorful and flavorful.
View cocktail recipe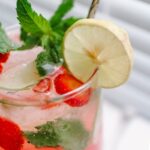 This tropical mojito uses mango rum and mango juice to add some exotic flair to your drink. Mangoes are juicy, sweet and aromatic and complement the mint and lime well.
View cocktail recipe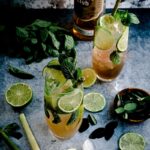 This frozen mojito uses crushed ice and mint syrup to create a slushy-like drink that is perfect for cooling off on a hot day. Mint syrup replaces fresh mint for easier blending and adds more sweetness to your drink.
View cocktail recipe
An extravagant mojito. A great drink for fancy occasions so you don't serve regular champagne or just a super luxe way to service mojitos at your next affair.
View cocktail recipe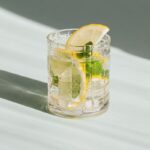 These are just some of the many ways you can enjoy a mojito cocktail. Feel free to experiment with different fruits, herbs, spirits and sweeteners to find your favorite combination. Cheers!