How to Make a Long Island Iced Tea Without Breaking the Bank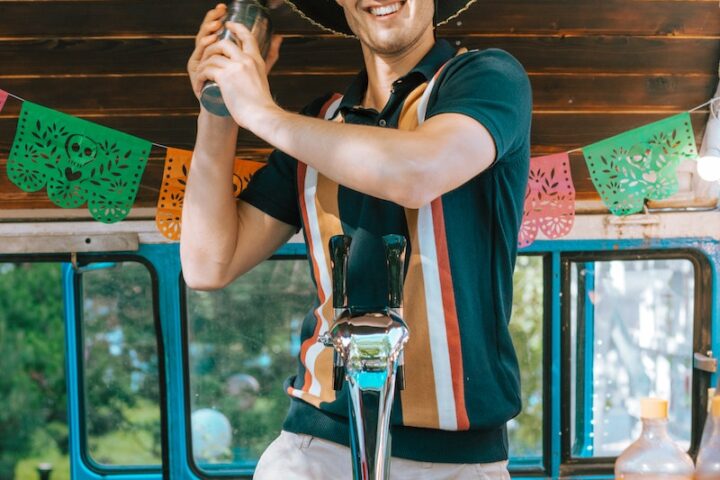 Long Island Iced Tea is a popular cocktail that has been enjoyed by many for decades. It is a classic drink that is perfect for a hot summer day or a night out with friends. However, the cost of a Long Island Iced Tea at a bar or restaurant can be quite high, especially if you are trying to enjoy multiple drinks. In this blog, we will show you how to make a Long Island Iced Tea without breaking the bank.
Ingredients
The first step to making a Long Island Iced Tea on a budget is to choose affordable ingredients. While premium spirits are always preferred, they can be expensive. Instead, choose lower-cost alternatives that still deliver the desired flavour. For a traditional Long Island Ice Tea, you will need the following ingredients:
Substitutions
To keep the cost of your Long Island Iced Tea down, you can make substitutions for some of the more expensive ingredients. For example, instead of using top-shelf vodka, you can choose a cheaper brand. Similarly, instead of using expensive white rum, choose a lower-cost alternative. The same goes for the other spirits in the recipe.
Another substitution you can make is using lime juice instead of lemon juice. While lemon juice is traditional, lime juice is a suitable alternative that can be found at a lower cost. You can also make your simple syrup at home using equal parts sugar and water.
Method
Once you have gathered your ingredients, it is time to make your Long Island Iced Tea. Follow these steps:
Fill a tall glass with ice.

Add the vodka, gin, rum, tequila, triple sec, lemon juice, and simple syrup to the glass.

Top off with cola and give it a quick stir.

Garnish with a lemon wedge and serve immediately.
Tips for Saving Money
Aside from making ingredient substitutions, there are other ways to save money when making a Long Island Ice Tea. Here are some tips to keep in mind:
Buy ingredients in bulk: When you buy ingredients in larger quantities, you can save money per unit. This is especially true for soda and mixers, which can be purchased in large bottles.
Shop around for deals: Look for deals on spirits and mixers at your local liquor store. They often have sales and discounts that can save you money.
Make your own mixers: Instead of buying pre-made mixers, make your own at home. This can be done with fresh fruit and sugar or other ingredients you have on hand.
Use coupons and promo codes: Check online for coupons and promo codes for your local liquor store. This can save you money on your purchase.
Host a party: If you plan to make Long Island Ice Tea for a group of people, consider hosting a party at home. This will save you money on drinks and allow you to control the quality of the ingredients.
Conclusion
In conclusion, making a Long Island Iced Tea on a budget is easy if you know what to do. By making ingredient substitutions, buying in bulk, and shopping around for deals, you can save money while still enjoying a delicious cocktail. Remember to have fun and experiment with different recipes to find your perfect Long Island Iced Tea.